***Data Stream uploaded***
***Encryption Enabled.***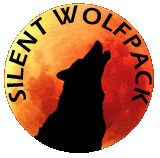 You see a shadowed figure appear before the camera..
Greetings, Konnichiwa.
You may or may not know, but i am a leader of a group of mercanries who have been recently helping the Golden Chrysanthemums. I understand that you may not trust me or my group but i hope that you will give us at least a chance.
I hereby ask that you give us permission to dock on Kyoto for supplies and passage through Chugoku.
I also ask that if you want an escort of any transports or someone to be 'removed' from view that you give us a chance to do so.
In return we will help the Blood Dragons whereever and whenever we can and bring supplies of what ever you need.
If there are any points you do not disagree with, want to change or add too, please feel free.
Selene 'Fenrir' Night.
***Data steam cut***
***Encryption Disabled.***