***Data Stream uploaded***
***Encryption Enabled.***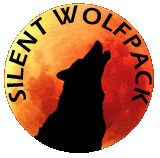 You see a shadowed figure appear before the camera..
Greetings.
So you have someone you want taking out?
You need a escort for some important cargo?
Well look no further!
Though i have to make a few reservations. We will not attacking the following:
Golden Chrysanthemums
The Order
Zoners
Junkers
Blood Dragons
Bretonian Lawful forces
Outcasts
or Corsairs
Just fill out at least the basic information that is shown below and we will be on our way.
Bounties:
Target:
Iff/id:
Ship:
Reward:
Is it repeatable?
If so how many times?:
Additional Information:

Escort:
Name:
Iff/id:
Ship:
Reward:
Where to meet:
Destination:
And finally when:
-Selene "Fenrir" Night
***Data steam cut***
***Encryption Disabled.***