*Decrypting*
*0...50...100%*
*Begin Transmission*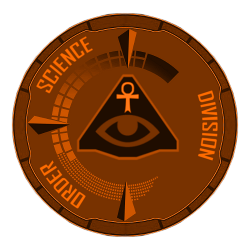 ID: Jennifer Ferrante PhD
'Ello friends, I find great pleasure in sending this message to friends in these dark times.
I'm Doctor Jennifer Ferrante, one of the Order's remaining scientist after the evacuation of Toledo.

Due to the battle for Minor has only a miniscule fraction of it's old meager fleet, some of which can't even be fielded due to the lack of supplies.

But you know all of that all ready, what I'm getting too is that I would like to request for a single Corvo cruiser to be leased to the Order for not only a much needed boost in our scientific operations but also as a means to bolster our meager fleet if Omicron Mu ever meets the same fate as Minor endured.

twenty threes to you friends, I hope to hear from you soon.

[color=#C0C0C0]*End Transmission*